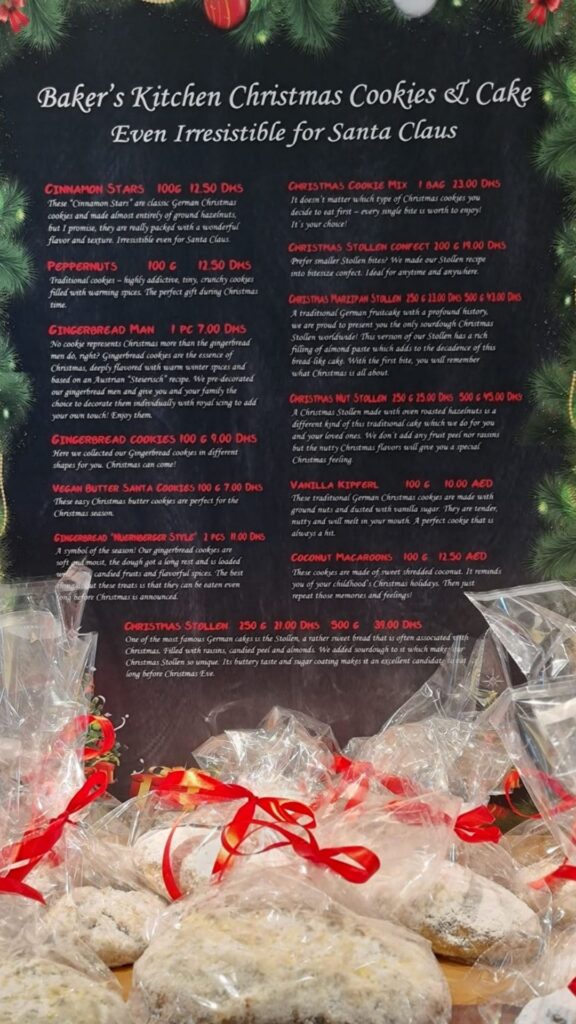 4 more weeks till Christmas. Are you already in the festive spirit?
If not, we are sure our Christmas Products will help you start feeling more festive. We are baking plenty of Cookies, Gingerbread and Stollen for you. All according to traditional recipes… so delicious even Santa Claus cannot resist!
And our Stollen is unique as we are the only one baking Sourdough Stollen. Try it! If you don't like Stollen with raisins and fruits, we have the perfect alternative for you! Try the Nut Stollen. Nobody can resist!
Order yours for home delivery, in our shop or come and visit us at our Christmas Stall near SkiDubai in Mall of the Emirates!