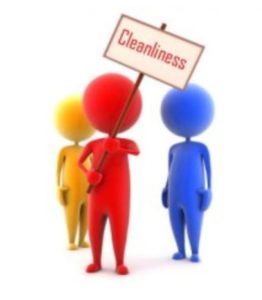 ---
HEALTH AND SAFETY FOR ALL;
CLEANLINESS WE SERVE!
We,are from BAKERS KITCHEN,
Do our best to take care of your health and safety!
We do even more that the government requested.
-Our employees are working with gloves.
-Our employees are using mask.
-We disinfect in general approximately 2 hours in all surfaces not only after customer left.
-We have air purifiers all over the places.
-We have extra hand gel sanitizers by the entrance for you.
-All our staff (family members) have a daily check protocols and procedures to follow.
-And more internal procedures and processes.
(GOVERNMENT of DUBAI):
Dubai Municipality calls on food establishments in Dubai to comply with the following starting 16th March 2020 till further notice:
1.Food establishments should not sell more than 50 meals per order.
2.Customers are not allowed to be in the waiting area to limit the number of people inside the food premises.
3.Seating tables should be spaced to insure 2 meters at least in between.
4.Increase takeaway and home delivery orders (with adequate food safety precautions)
5.Use disposable cups and eating utensils for serving food and beverages in facilities that meet the disinfection temperature requirements, regular plates and cutlery can be used.
6.Clean and disinfect of used tables after customer departure immediately.
7.Do not allow entry of any customers or employees with flu symptoms.
8.Open buffet must be closed permanently.